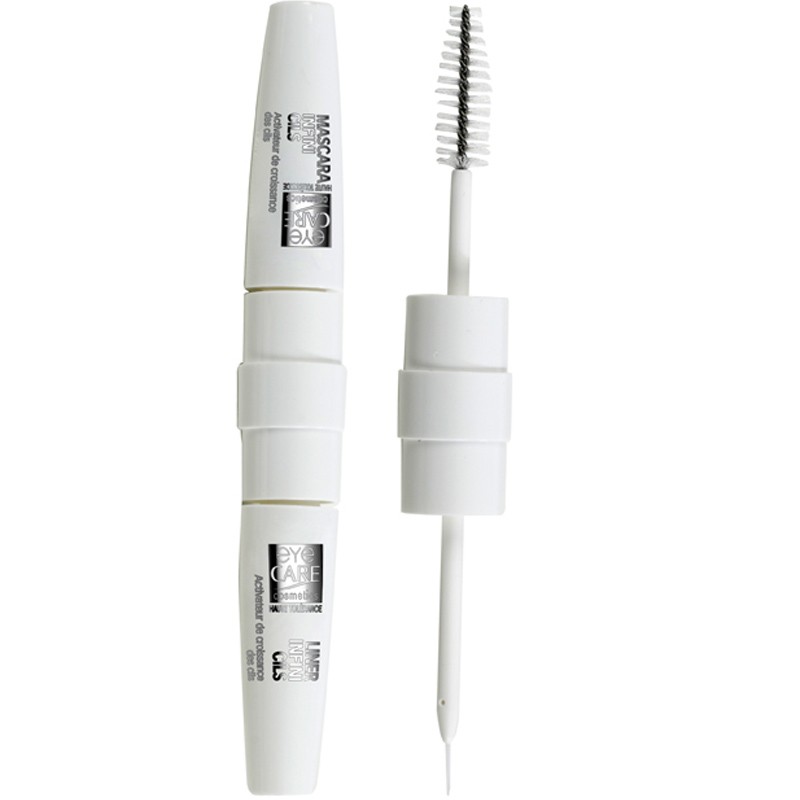  
Infini-Cils
This innovative serum, with its unique formula, is designed to activate and stimulate the growth of eyelashes and eyebrows for a visible and natural result. It is ideal when eyelashes and eyebrows are short and sparse and you want a denser look. This serum is also recommended for eyelash loss caused by a treatment, illness or the use of a harsh product.
Infini-Cils is original because of its dual mode of action, thanks to the exclusive combination of two active substances, T.D.C and Biotinyl, which at the same time extend the life cycle of eyelashes and increase their growth period. Eyelashes are visibly denser and longer whilst new eyelashes are thicker and stronger.
This growth activator for eyelashes and eyebrows is also enriched with organic Silicon and Panthenol fortifiers that promote the anchoring of eyelashes and eyebrows in their bulbs to slow down their fall.
Infini-Cils' added extra lies in its dual application: at the root of the eyelashes to help reactivate and prolong growth (eyeliner) and on the eyelashes or eyebrows to make them stronger (mascara).
Its high tolerance formula respects the skin and the most sensitive, fragile or allergy-prone eyes.
 Stimulate the growth of eyelashes and eyebrows
 Denser and longer eyelashes and eyebrows
 Dual application : mascara and eyeliner
 High tolerance formula
For a visible result, it is advisable to apply Infini-Cils once or twice a day for at least 1 month; treatments of 3 months are recommended.
Infini-Lashes is applied to make-up-free eyes before going to bed or applying a coloured mascara.
Aqua (Water), Tetrasodium Disuccinoyl Cystine, Butylene Glycol, VP/VA Copolymer, Glycerin, Hydroxyethylcellulose, Panthenol, Phenethyl Alcohol, Methylpropanediol, Silanediol Salicylate, Tromethamine, Biotinoyl Tripeptide-1. (SC01/2)
You might also like