Formulation of care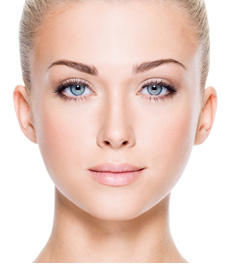 Cutaneous sensitivity, nowadays very common, stems from a deficiency in the skin barrier, making it more vulnerable to external attack. Laboratoires Contapharm select substances, particularly active ingredients, to enhance the skin's natural defences and to protect the skin against environmental damage.
Eye Care Cosmetics soothes irritation, tightness, tingling and redness in even the most sensitive skin.
Our principles in action :
Respect of skin's natural pH
Elimination of recognized intrusive and irritating components such as AHA, retinol, salicylic acid, undesirable plant extracts or essential oils...
Selecting mild surfactants that respect the hydro-lipid film of the skin
Use of physiological active doses
Selection of preservatives at doses evaluated for their skin bio-inertia levels
Formulated exclusively with allergen free fragrances
Efficiency tested and proven on healthy consumer volunteers by accredited independent clinical-study bodies.