Formulation of makeup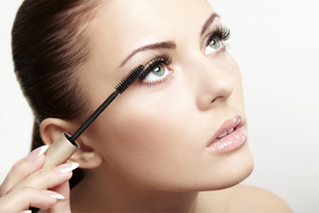 Designed to avoid intolerance reactions (contact lenses wearers and non contact leans wearers) EYE CARE makeup products are made with ingredients carefully selected for their perfect safety and compatibility with biomaterial (such as tears, cornea, base of the eyelashes, skin etc).
All components recognized as harmful to the body are excluded.
Principles implemented :
Ultra-micronized formulae
Raw materials selected for their bio-inertia
Use of non-ionic preservatives has been optimized
Products are paraben free
Mineral pigments insoluble in water are used exclusively
Choice of component ingredients adapted according to product composition
Elimination of high risk components such as nickel, cobalt, rosin, allergenic fragrances, formaldehyde, toluene, acetone, formaldehyde resin, chrome, balsam of Peru, lanolin.