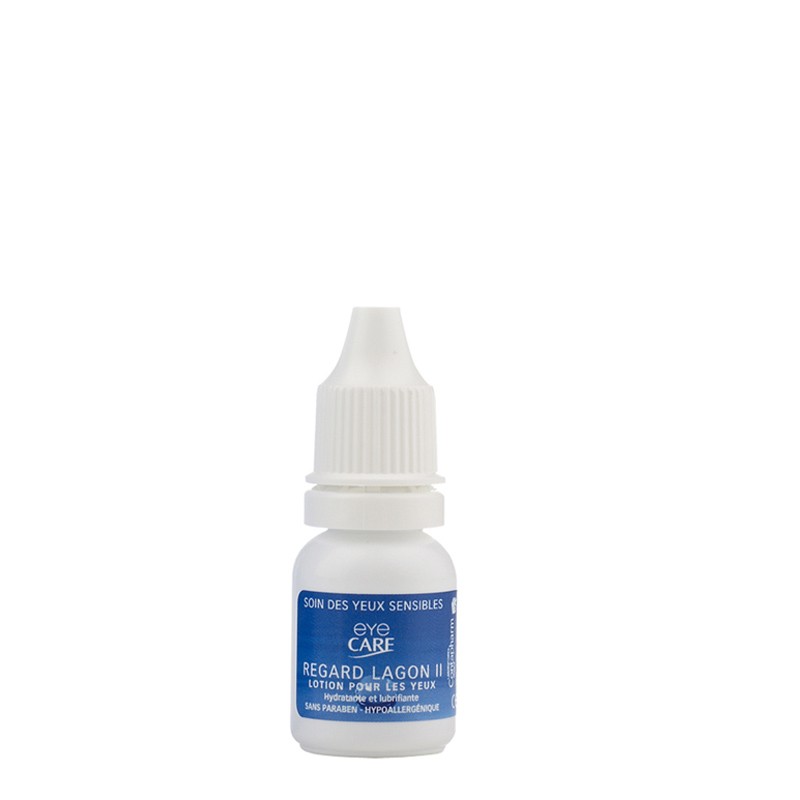  
Regard Lagon II
A new step in beauty that brings comfort and sparkle to the eyes. Moisturizing, lubricating and soothing, it calms irritated, tired or dry eyes and problems of a non-medical nature (such as smoke, dust, air conditioning, etc.). Eyes are revived, sparkling and bright. Medical device.
Paraben free, chloride free, benzalkonium free.
CE Class IIb medical device.
Apply one or two drops into the outer corner of the eye several times a day. Can be used up to 45 days after opening.
PEG 120 Methylglucose Dioleate : 0.500 g – Macrogol 300 : 0.300 g – Chlorure de Sodium tampon qs pH des larmes (7.2) – Basic Blue 9 (CI 52015) 2 mg – purified water qsp 100 ml.
You might also like