Concealer make-up for a flawless complexion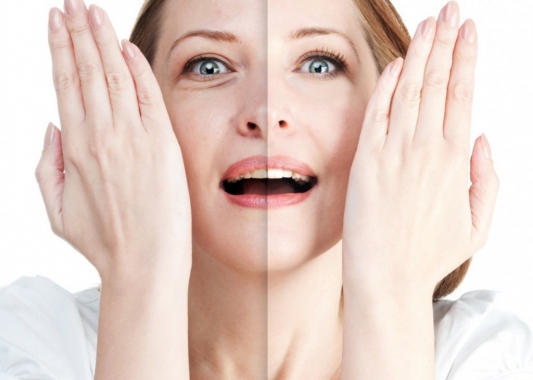 Scars, redness, spots, pimples, hyperpigmentation, dark circles, acne, vitiligo, cosmetic procedures… there are many cutaneous flaws and defects that are not always easy to live with, and which we'd like to get rid of. Making them go away is often difficult, however it is possible to hide them and to achieve an immediate result.
Concealer make-up
Concealer make-up is increasingly used to hides skin defects, making it easier to accept minor cutaneous defects, whether temporary or permanent.
Concealer make-up corrects complexion blemishes, while allowing the skin to breathe, ensuring a natural make-up result, and making you feel more confident.
Sensitive skin is mainly subject to cutaneous blemishes. It is therefore important to use High Tolerance concealer make-up products formulated for sensitive skin.
How is it applied?
Before applying concealer make-up, it is important to moisturise your skin well, with a product suited to your sensitive skin type. This provides better comfort all day long, and more effective concealer make-up hold.
Step 1: neutralise minor local imperfections (spots, pimples, minor scars etc.) using a complexion corrector pencil in a shade suited to the little blemishes to cover up on the face, or a dark circle cream concealer to hide darker tones around the eye in particular.
Step 2: Unify the complexion even using a foundation for sensitive skin. The choice of type of foundation depends on the level of coverage desired and the blemishes to cover up.
-          A cream foundation. It evens out the complexion and hides minor imperfections and blemishes in the complexion.
-          A compact foundation. This type of foundation provides high coverage, it hides more severe skin defects (severe acne, rosacea, vitiligo etc.)/ By its texture, compact foundation is very long wearing, ensures reliable and lasting protection all day long.
Whether cream or compact, the foundation should be dabbed on lightly. As the products provide coverage, it is not necessary to apply a very large amount.
Step 3: to ensure the concealer make-up stays on all day and to mattify the complexion, you can dust a loose powder or a compact powder on lightly with a brush for a very natural result.
Step 4: to provide a little depth to the complexion you can finish the concealer make-up with a touch of blusher on your cheekbones.
Step 5 : for perfectionists finish your make-up with a perfecting veil for a zero default complexion.
Published : 01/25/2018