Finding the perfect foundation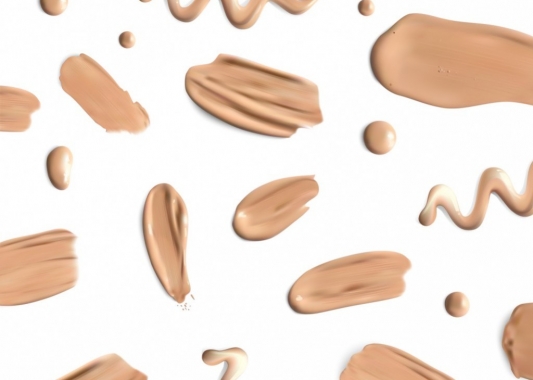 Foundation is the basis of make-up for a perfect complexion. But you still need to choose the right foundation for make-up to look great. This means that, depending on your skin type, the coverage you want or just how you want your make-up to look you should choose make-up products best suited to your needs.
To help you see more clearly in the wide range of face make-up products available, here are some pointers that will help you find THE perfect foundation for you.
Coverage for every need:
If you have almost flawless skin and you just want to even out your complexion and give it a glow you don't need a product that has too much coverage. A hybrid skin care and make-up product, such as a complexio perfector, is ideal for you. It will even out your complexion and give it a glow while still being sheer. Skin perfectors often have a very light and moisturising texture and suit all skin types.
If you want to hide small blemishes or redness you'll need to use a foundation with heavier coverage. A cream texture is perfect for this because it will conceal areas with blemishes while still looking very natural. A cream texture is easy to apply and allows you to adjust the coverage according to the area to be concealed.
For more visible blemishes – scars, acne, vitiligo – high or even full coverage is important as well as impeccable staying power throughout the day so it doesn't let you down. A compact foundation will be your best ally in these cases as it has a water and sweat resistant coverage texture. Choose one with a matte finish and slightly powdery touch to it so it doesn't feel greasy on the face and gives a very comfortable and natural finish, without looking like a mask.
A texture suitable for my skin type:
As there are several different skin types, it is very important to choose the texture best suited to your skin for best results and comfort.
If you have dry skin, choose a creamy texture with a more comfortable, nourishing formula enriched with moisturising ingredients.
For oily skin, the chosen product should have a light, non-comedogenic texture with good staying power and a matte finish. A lighter foundation with a light dusting of powder to tame shine should be used for this with touch ups during the day.
Stop UV rays:
To be safe in the sun and prevent ageing use a foundation with sunscreen that will protect your skin from the effects of ultraviolet radiation and prevent dark spots appearing on your face in a few years. SPF 25 sun protection factor is perfect for everyday protection.
For a perfect complexion that lasts:
For a perfect complexion that looks good all day, use a mattifying setting powder to set your foundation and touch it up throughout the day as needed.
Published : 01/03/2019